ZonoSistem participated with great success in "ExpoFare" the most advanced irrigation technologies
The purpose of the fair is the rational use of water, making known the latest technologies against climate change and organic farming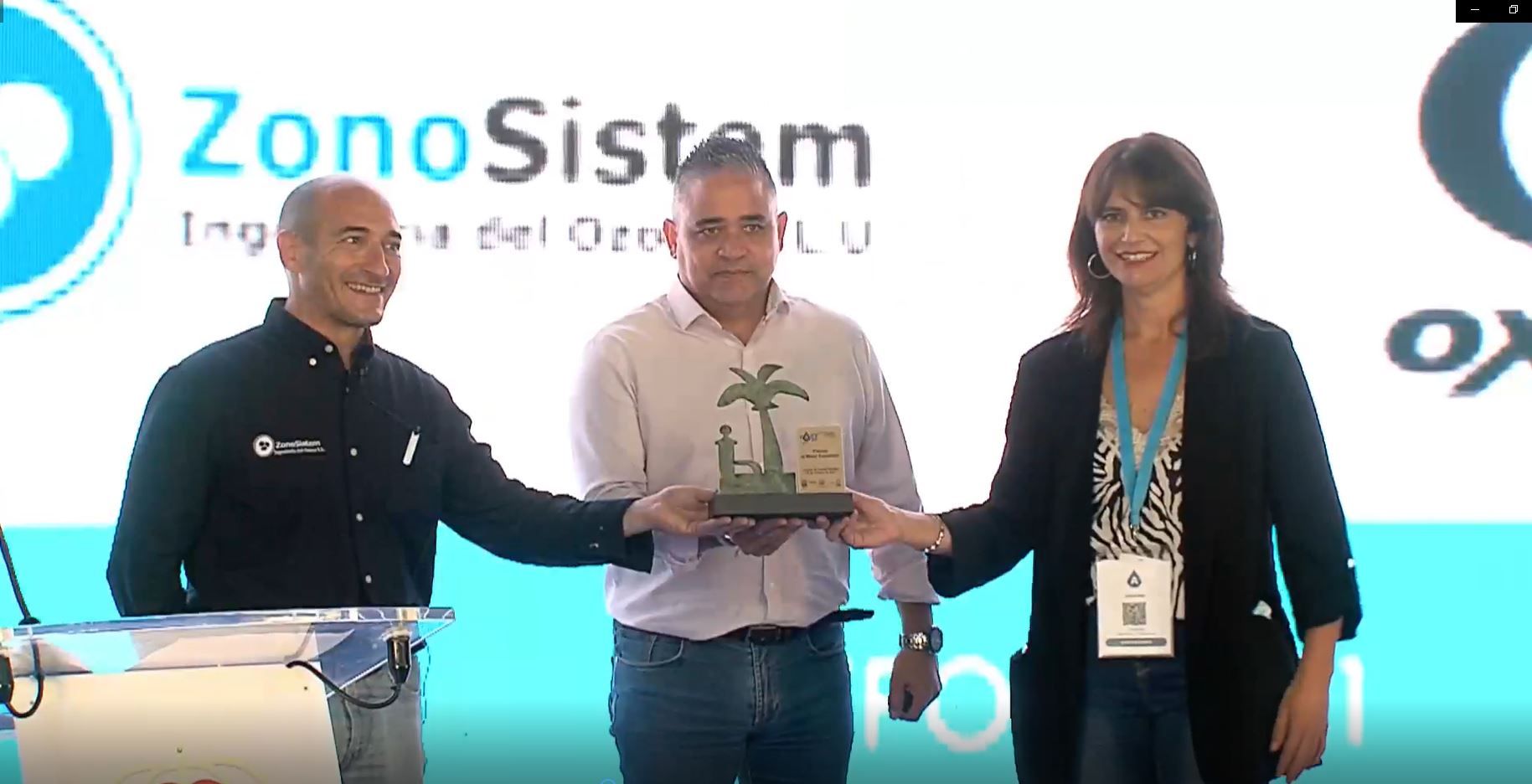 Moment in which the prize is awarded shared by ZonoSistem and OX-CTA, from left to right, Vicente Segura from the ZonoSistem company, Mayor Francisco Javier Ruiz and Ramoni Sánchez Carmona from the OX-CTA company 
The event took place in the municipality of Fuente Palmera (Córdoba), this year in its fifth edition it is consolidated as a world reference, where farmers can see and acquire the latest technologies in terms of irrigation and treatments, always with the standard of the This year's fair <<The optimization of water resources>> as very well expressed by the mayor of Fuente Palmera, Francisco Javier Ruiz.

The mayor commented that the main objective of ExpoFare is the improvement of agricultural infrastructure, serving as a meeting point between farmers and leading companies in the sector that promote the optimization of water resources in the Guadalquivir Valley.

Next, we leave you the presentation of Sergio Sánchez on Ozone in the irrigation line and foliar treatment

Sergio Sánchez makes the presentation of our agricultural products, all oriented in ozone technology
From the Development Area of the Fuente Palmera City Council, José Luis Adame has made a summary of this fair. 50 exhibiting companies have attended this fifth edition, in addition to technical conferences that were inaugurated by "D. Jean-Louis Everaerts, Delegate for Agriculture and Rural Development. European Comission". Followed by 5 exhibitions during the 2 days of the technical sessions, focused on innovation, technology, solutions and improvements to the irrigation service.

From ZonoSistem we highly value these events where the entire agricultural sector meets to show the technological and scientific advances of irrigated agriculture.
The presentation of our Agricultural Ozone generator technology by Alejandro Mateos at our Stand

Alejandro Mateos, graduate in Biology, makes the presentation of our agricultural products at the ZonoSistem stand